Welcome to the Dirty Sanchez Wikia

This is a wiki guide to the UK MTV stunt show Dirty Sanchez ! Find out about the crew, the stunts and all the episodes right here! We are working on 340 articles and add some more yourself as well as adding some 1,529 images.
Warning: This wiki will contain foal language, some minor nudity and stunts performed under the supervision of health and safety professionals. We insist you do not copy any of the stunts performed.
Featured Article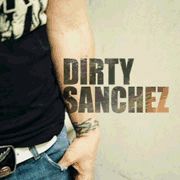 Dirty Sanchez is a British stunt and prank TV series featuring a group of three Welsh skateboarders and
one English skateboarder
, bound by their love of harming themselves and each other, through dangerous stunts.
The performers are Matthew Pritchard, Lee Dainton, Micheal Locke (mainly known as Pancho) and Dan Joyce, and were originally based in Newport, South Wales, but later series of the show take place elsewhere in the United Kingdom and the world. It lasted four series and a spinoff. More...
Featured Video
Find out about each Sanchez
Poll
Who was your favourite Sanchez
Not sure where to start?
Try adding a page related to the show
Adding content
Ad blocker interference detected!
Wikia is a free-to-use site that makes money from advertising. We have a modified experience for viewers using ad blockers

Wikia is not accessible if you've made further modifications. Remove the custom ad blocker rule(s) and the page will load as expected.